BBC WM hosts Solihull Council leadership debate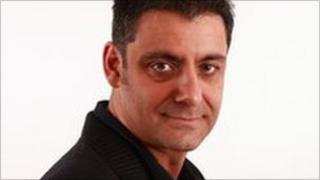 People living in Solihull have the chance to question representatives of the three main parties over the future of the council in a specially-held debate.
Cllr Ian Hedley, Leader of Solihull Council from the Liberal Democrats, Leader of the Conservative Group, Cllr Ken Meeson and Labour Group leader Cllr Mick Corser will field questions from an audience at the event hosted by BBC WM.
Control of the council is likely to be a closely-fought contest with the current Lib-Lab coalition taking over from the Tories following the 2010 Local Elections.
The debate forms part of BBC WM's coverage of the 2011 Local Elections on Thursday 5 May.
The situation in Solihull is on a knife-edge following the Conservative's loss of control of the council last year.
However, the Lib-Lab coalition that took over did so with the minimum majority which has since become eroded by defections leaving them as a minoirty administration.
The Solihull Leaders' Debate debate will be broadcast on BBC WM 95.6FM on Wednesday, 27 April 2011 at 9am.