Birmingham drive-by shooting was 'unlawful killing'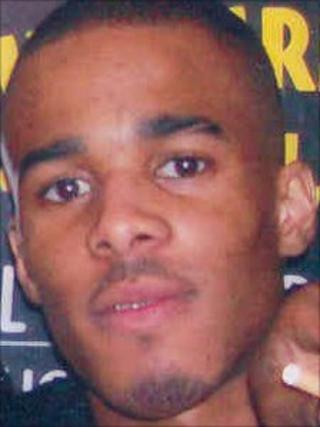 A verdict of unlawful killing has been recorded over the death of a 19-year-old, fatally hurt in a drive-by shooting in Birmingham.
Stephon Davidson died after shots were fired at a Citroen Saxo on Monument Road, near Ladywood Middleway, on 5 August 2008.
He was shot in the back of the neck and died a month later.
No-one has been convicted over the killing and police have said the inquiry remains opens.
Mr Davidson had been in the car when it was shot at.
He died as a result of organ failure.
CCTV pictures released at the time show the gunman hanging out of the passenger window of a car - a silver Toyota Avensis - as he prepared to attack the car Mr Davidson was in.
Police are still trying to trace the Toyota, believed to have been used in the Birmingham area and also in the Nottinghamshire/Derbyshire area.
Det Insp Buck Rogers, of West Midlands Police, urged anyone who knew the identity of the man in the car or where the car is to come forward.
"We can offer a full range of special measures to support witnesses who may be concerned about coming forward," he said.