August Riots: Independent panel to meet in Birmingham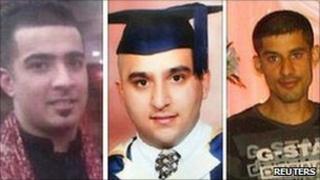 A group set up by the government following August's riots to establish what caused them to happen is meeting in Birmingham.
The Independent Riots Communities and Victims Panel plans to publish a report in March 2012 following the meetings being held across England.
Three men were killed during looting in Birmingham's Winson Green area.
Panel chairman Darra Singh said he wanted to understand the "tragic impact" the riots had on lives.
Mr Singh said: "I have found it extremely harrowing listening to the independent stories of people whose livelihoods have been ripped away from them, who in some instances have suffered tragedy.
"It is important to spend some time to try to better understand why they happened and what we can do try to prevent the riots happening again."
The meeting is being held at 19:00 GMT at the Cohesion Hub at the Community Roots Building in Handsworth.
An interim report will be produced next month and a website about the panel and its aims has been launched.