Black Sabbath's Tony Iommi thanks fans for cancer support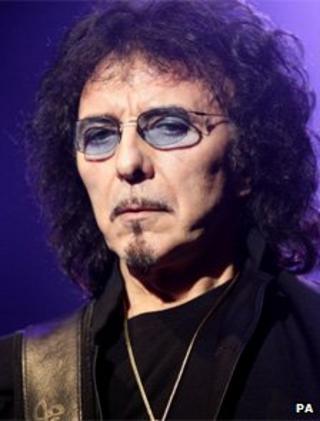 Black Sabbath guitarist Tony Iommi, who is to undergo treatment for cancer after being diagnosed with lymphoma, has thanked people for their support.
The founder member of the Birmingham heavy metal band has been diagnosed with the early stages of the disease.
The 63-year-old posted a message to his "fans, friends and colleagues" on his website.
"I just want to say how overwhelmed I am with all your messages of support, thank you so much," it read.
The message said: "It's not what I wanted for Christmas, that's for sure, but now I can't wait for the test results to come in and get going with the treatment.
"It's really good that the guys are coming over so that we can continue working on the album as things are going great in the studio."
In a statement on Mr Iommi's website on Monday, the band said they would move from Los Angeles to London to work with the guitarist while he undergoes treatment.
The band had been working with producer Rick Rubin in Los Angeles on their first album with Ozzy Osbourne in 33 years, due for release in the autumn.
In November, Black Sabbath had announced the original line-up, including Osbourne, would reunite for a world tour.
Singer Osbourne was axed from the four-piece in 1979 and replaced by Ronnie James Dio, who died of cancer in 2010.
The band, one of the most successful heavy rock acts of all time, have sold about 70 million records worldwide.