Abortion: Calthorpe Clinic claims investigated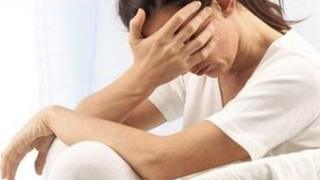 A Birmingham clinic is being investigated following claims doctors agreed to carry out abortions on the grounds of the sex of unborn babies.
The Department of Health said the CQC had issued a Warning Notice to the Calthorpe Clinic in Edgbaston.
West Midlands Police have also been asked to investigate.
A doctor has been suspended following the allegations. A spokesman said they were investigating the claims but made no further comment.
The Daily Telegraph said it had secretly filmed doctors at a number of British abortion clinics who are said to have agreed to terminate foetuses when women did not want their baby because of its gender.
A spokesman from the CQC said two unannounced inspections had been made on 20 January and 9 February in response to information received "in relation to staffing issues".
The spokesman said: "Neither of these inspections was in any way related to the Daily Telegraph's investigation, which we were unaware of.
"CQC will work in partnership with other bodies, including the police, the General Medical Council and the Department of Health to urgently investigate the significant failings at the clinics identified in this investigation."
In its report, the Telegraph said doctors had admitted they were prepared to falsify paperwork so the illegal procedures could go ahead.
'Family balancing'
A spokesman from the Department of Health said: "We are now urgently seeking information from the clinic regarding compliance with the Abortion Act.
"We have also written to the West Midlands Police and asked them to investigate whether an offence has been committed."
Dr Gillian Lockwood, the medical director of the Midland Fertility Clinic and a former vice-chairwoman of the Royal College of Obstetrics and Gynaecology's Ethics Committee, told the BBC the reports were "disturbing".
She said: "There have been reported cases where women have had a long run of boys or a long run of girls, or this peculiar new notion of 'family balancing' where couples decide they just want two children and they want one of each.
"A foetus being the wrong gender according to the prospective parents is not grounds for termination of pregnancy under any circumstances."
The Society for the Protection of Unborn Children (Spuc) said sex-selective abortion was an "inevitable consequence" of easy access to abortion.