Athletes compete in National Dwarf Games in Wolverhampton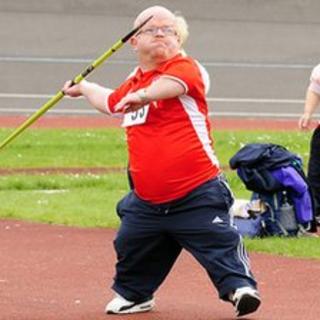 More than 150 competitors from the UK and Europe are in Wolverhampton this weekend for the National Dwarf Games.
The games are sanctioned by the Paralympic Games and organised annually by the Dwarf Sports Association UK.
Walsall-born double Paralympic gold medallist Eleanor Simmonds is a patron of the association.
The mayor of Wolverhampton opened the games at Aldersley Leisure Village on Saturday.
Tim Shephard, from the Dwarf Sports Association UK, said: "Every year the number of competitors taking part in the National Dwarf Games increases and every year records are broken and personal bests attained."
Alongside track and field disciplines, other sports will include basketball, hockey and swimming.