Solihull councillor defects from Lib Dems to Greens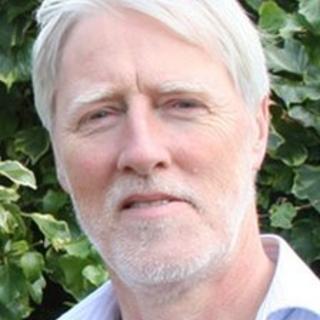 A Solihull councillor has defected from the Liberal Democrats to the Green Party.
Andy Hodgson, councillor for the Shirley South ward, had been deputy leader of Solihull Council's Lib Dem group for the past two years.
The Green Party now holds six seats at the local authority, the same number as Labour.
The Lib Dems now have 10 seats and remain the second largest party on the Conservative-controlled council.
Mr Hodgson said the council's Lib Dem group was "not providing the strong and effective opposition the people of Solihull deserve".
He added that his decision had been partly prompted by the Liberal Democrats' role in the national coalition government.
A cabinet member during the Lib Dem/Labour coalition which ran the authority in 2010-11, Mr Hodgson has represented the party on the council since 2006.
'Share his frustration'
His son and former Lib Dem Councillor Tim Hodgson has also joined the Green Party.
Lib Dem councillor Howard Allen switched to the Greens exactly a year ago.
Ian Hedley, leader of the Liberal Democrat group, said he was "disappointed" by Mr Hodgson's decision.
He added that it would not affect the party as it continued to hold the Conservative administration to account.
Solihull Lib Dem MP Lorely Burt said she was "naturally disappointed" about Andy Hodgson's decision.
She said: "He was a valued colleague and we share his frustration that his son Tim was not elected as a councillor in Shirley earlier this month.
"It is a shame that Andy subsequently took the decision to change political parties."