'Missed opportunities' over Alina Sarag TB death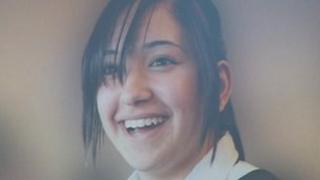 A review into care given to a girl who died from tuberculosis (TB) identified missed opportunities to diagnose her condition, an inquest was told.
Alina Sarag, 15, died in 2011 at Birmingham Children's Hospital despite visiting her doctors' surgery and four different hospitals.
The initial inquiry found nobody involved in her care made major errors, Birmingham Coroner's Court was told.
The review was set up by the Heart of Birmingham Primary Care Trust.
It examined the role of all the agencies involved in the care of Alina, who died in January last year.
Early treatment
Confirming the conclusions of the review, the head of the review panel, Dr Wayne Harrison, said its main finding was the need for greater awareness of TB and its dangers across the medical profession.
The consultant said: "The panel didn't draw attention to a particular horrendous mistake.
"The implication was that TB wasn't always considered when it might have been, but it would have been down the list of potential diagnoses.
"There were missed opportunities at different points, any of which might have been an opportunity for diagnosis."
Looking back at the case, Dr Harrison said, there were opportunities for different actions to have been taken, but none of the actions actually taken were "greatly inappropriate".
He added that the panel drew on the expertise of TB specialists from outside the Birmingham area to gain an independent view of the case.
Another consultant in public health, Dr William Welfare, said the most important measures to combat TB were early recognition and early treatment.
The inquest was adjourned until next Friday, when the court will sit in Sutton Coldfield.