Toyah on Kings Heath Walk of Fame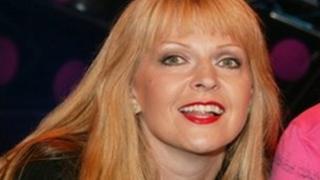 The first person to to honoured on a south Birmingham suburb's walk of fame said her DNA was "firmly rooted" there.
Singer Toyah Willcox will unveil King's Heath Walk of Fame next month and be the first performer honoured.
The Walk of Fame will be on York Road and will celebrate Kings Heath's musical and comedy heritage.
York Road was chosen because it contains the Hare and Hounds where UB40 and Frank Skinner started their careers.
It also housed the Ritz Ballroom where bands such as The Beatles and Pink Floyd have played.
Willcox, who is also an actor, presenter and writer, said: "Not only was I born on Grove Road, my grandfather, a construction developer, built most of the buildings that are now there.
"And then my father took over the business which was then known as Willcox-Lang."
Kings Heath Floral Trail said the site will include a specially-commissioned floral display featuring a guitar and microphone.