No charges over Clare Sly and Derrick Vassell shooting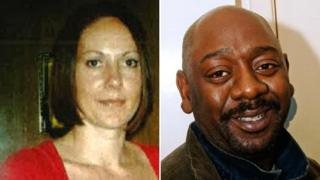 Two people arrested over the fatal shooting of a couple in their home will not face any charges, say police.
Clare Sly and Derrick Vassell, 43, were found in Laneside Gardens, Walsall, in the West Midlands, on 8 June.
A 23-year-old man and a 22-year-old woman were arrested and bailed in connection with their deaths but have had their bail cancelled.
Officers had said 39-year-old Ms Sly may have committed suicide after the murder of Mr Vassell.
A post-mortem examination confirmed Ms Sly suffered one gunshot wound, while her partner suffered two gunshot injuries.
A West Midlands Police spokesman added: "A file is now being prepared for the coroner and an inquest will be opened in due course."