Man dies after fall from Bullring balcony in Birmingham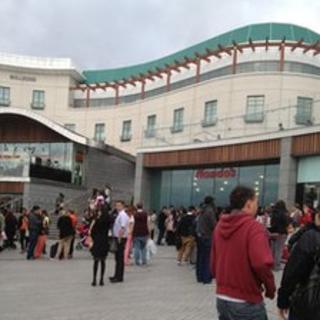 A man has died after falling from a balcony in Birmingham's Bullring shopping centre.
The centre was evacuated following the incident at 19:20 BST on Friday.
Police said the man had fallen from the third floor inside the centre near the Debenhams store. CCTV showed him "leaping over a barrier".
Two doctors who were in the centre helped the man. He was taken to hospital in a critical condition but died a short time later.
Police said efforts were continuing to identify the man.
Officers said they were not looking for anyone else in connection with the fall and it had been referred to the coroner.