Fraudster Kuldip Singh Sander given £6.9m payback bill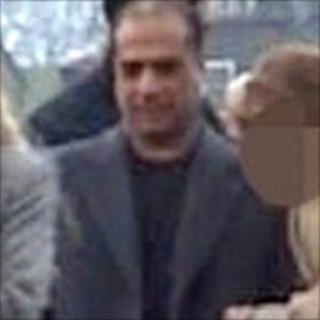 A money launderer and prolific gambler has been told to pay back £6.9m or face another 10 years in prison.
Kuldip Singh Sander, 50, from Perry Barr in Birmingham, was jailed for seven years for money laundering offences in April 2011.
He played a key role in a conspiracy to steal £60m in a VAT scam, which resulted in 17 men being jailed.
A judge at Birmingham Crown court ordered Sander to repay the money within six months.
Adrian Farley, assistant director for HM Revenue & Customs (HMRC), said the ruling "sent out a strong message".
He said: "If you steal money from the UK taxpayer, the HMRC will track you down, will ensure you go to prison and get the money back.
"The nation's coffers are not there to be robbed by criminals."
Racing bets
The HMRC said the fraud saw the group import mobile phones and computer chips from Europe, VAT free, which is legal.
Then they sold them on to each other, adding on VAT and claiming it back from HMRC before exporting them from the UK and claiming the rebate, again from the taxpayer.
It said Sander headed up the operation and would withdraw money to place bets at the races ranging from £1,000 to £125,000 at a time.
The HMRC investigation into the case, which started in 2002, was one of the largest undertaken.
It spanned five countries and led to five trials with offenders being jailed for a total of 59 years.
Up to £20m has so far been confiscated.