Quarry death boy Augusto Zacarias was visiting from Portugal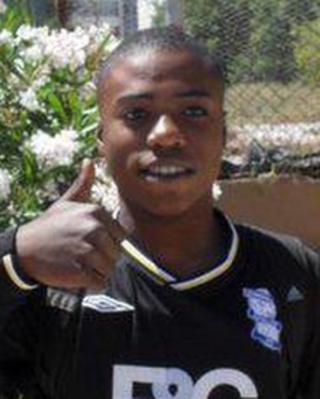 A teenage boy who died at a water-filled quarry in the Black Country was on holiday from Portugal, police have revealed.
Augusto Massampo Zacarias, 15, had been swimming with friends at the quarry in Lower Gornal, Dudley, on Wednesday when he got into difficulty.
West Midlands Police said he was visiting relatives in the UK with his parents and younger brother.
His body was recovered shortly before 20:30 BST on Wednesday.
Emergency services were called to the quarry shortly before 13:20 BST after he was reported missing in the water.
More than a thousand people have left tributes to him on Facebook.
Augusto's parents Pedro and Paulina Zacarias said: "Augusto was our first child, who we loved with all our hearts. He was a loving son and older brother to Samuel.
"Augusto had lots of positive aims and had a bright future. He was a lovely child and our pride and joy."
West Midlands Police has urged young people not to swim or play near open or unsupervised water.
The death has been referred to the coroner.