Man jailed for putting Tony Blair's address book online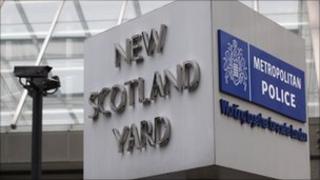 A hacker from Birmingham has been jailed for six months after publishing the address book of former Prime Minister Tony Blair on the internet.
Junaid Hussain, 18, admitted putting details online in June 2011 and making hoax calls to a counter-terror hotline.
He was a leader of Team Poison, a computer hacking group which has claimed responsibility for more than 1,400 illegal activities.
He was given a three month sentence for each offence at Southwark Crown Court.
The jail terms will run consecutively.
Team Poison - which identifies itself as "TeaMp0isoN" online - has previously claimed responsibility for computer hacking attacks involving foreign politicians, major international businesses, an international humanitarian agency and foreign law enforcement.
Hussain admitted making the hoax calls to the Metropolitan Police anti-terrorist hotline between January 1 2010 and April 14 2012, which prevented legitimate callers getting through.
A further offence was left to lie on file.
Scotland Yard said further investigations are ongoing into the activities of other members of TeamPoison.