MG workers compensation trust fund could go to charity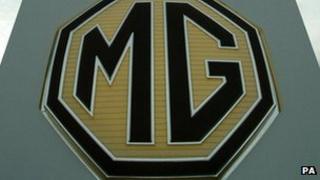 Money from a trust fund set up for ex-MG Rover workers after it closed seven years ago could be given to charity.
Trustees had expected former owners, Phoenix Venture Holdings, to put at least £15m into the fund.
But they said there was currently £22,000 in the account to share between 6,500 former workers, meaning they would each receive a payout of £3.
Trustee Carl Chinn said: "We want to know if workers want the paltry sum or would rather the money go to charity."
He added: "We're asking them to log onto the Justice for Rover workers website and vote for what they want to happen to the money."
Requests have previously been made by trustees to former directors, known as the Phoenix Four, asking them to make more donations to the fund.
Mr Chinn said they had received "no response" from them.
"Over the past seven years, I have repeatedly called on the Phoenix Four to put substantial sums into the trust because I believe they owe a responsibility to these workers," he said.
"From my perspective, it's the end of trying to get any more money from the four."