More foster carers needed in Birmingham to cope with demand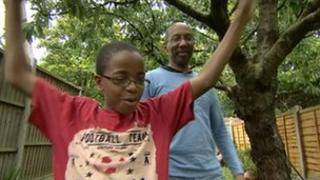 More than 200 foster carers are needed to cope with the number of children being taken into care in Birmingham, according to the city council.
It said it currently had 1,900 children in care and only 450 foster parents.
It wants to recruit "professional carers" from the ranks of people in the public sector who have lost their jobs.
Vivian Meadows from the council said: "Some of these people have worked in children's services and been in direct contact with young people."
"What we're looking at increasingly is people who've got experience in childcare or youth work professionally," said Ms Meadows, who is charge of foster parent recruitment.
"Many of them would've worked with young people in troubled situations so they would have the experience and confidence to deal with some quite difficult situations."
'Not about money'
The authority said it paid foster carers a maximum of £411 a week, per child placed, along with set-up fees, holiday allowances and expenses for birthdays and other celebrations.
David Gibbs, from Erdington, resigned from a job in banking five years ago to become a full-time foster carer along with his wife Alberta.
They are currently looking after a baby boy and Michael, who is 10 years old.
Mr Gibbs said: "It's not about the money, that's secondary.
"I'm sure more people would do it if there was more money on offer but for most of us who are doing it now, it's about the reward of knowing you can impact on the lives, positively, of someone else."
Figures released in May by charity the Fostering Network showed that a child is taken into care in Birmingham every 12 hours.