Concerns over Frankley and Colmers leisure centre plans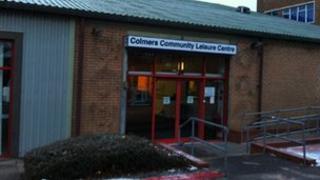 Campaigners have warned the transfer of two West Midlands leisure centres away from local authority control could lead to their closure.
Birmingham City Council is consulting with staff at Frankley and Colmers leisure centres over plans to transfer responsibility to local schools.
The Labour-run authority said no decision would be made until March.
A petition against the move, started 10 days ago, has attracted more than 450 signatures.
The local authority said the proposals currently being consulted on would depend on schools running the facilities within their existing budgets.
'Very unsettled'
Will Cumberton, who launched a Facebook campaign in support of Colmers Community Leisure Centre said there was a real fear they could close, or at the very least run reduced opening hours.
He said: "If they closed it people wouldn't have anywhere to do sport, which isn't very good for their health, which the council is trying to promote.
"There's a lot going on, it's not just a sports centre it's a community centre."
The proposals are part of council plans to save £600m over the next five years.
In a statement, head teacher of Colmers School Barry Doherty said the governing body was concerned local people would be "very unsettled" by the plans.
He said: "No final decisions on this can be made until the governing body has been given ample time and opportunity to explore the issues that have only very recently come to our attention."