Day services set to end at two Wolverhampton centres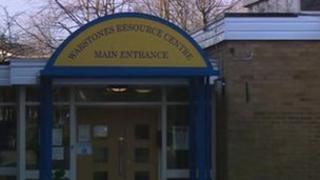 Plans to end day care services at two centres for older people have been backed by Wolverhampton City Council.
Day services at Bradley and Warstones Resource Centres will move to other city sites under plans approved by the cabinet on Wednesday evening.
A total of 26 respite or rehabilitation beds at Warstones will also be closed.
More than 9,000 people objected to the plans, but the council said it must make savings and the services were under used.
The cabinet's decision has subsequently been called so will go before the Scrutiny Panel on 12 March before any further action is taken.
Postcards protest
Both centres offer 175 day care places, but only 15% had been taken up at Warstones and 33% at Bradley, the council said.
Warstones had the "highest under-usage" of its beds and these services move to other centres under the plans.
The Labour-run authority hopes to save £1.15m over two years by reorganising the services.
The council plans to would make £17m of cuts in its 2013-2014 budget and needs to save almost £68m over five years, it announced on Tuesday.
The decision over the centres followed a consultation period during which hundreds of people objected to the plans, including 6,511 people who signed a petition against the closure of Warstones.
Councillor Steve Evans, cabinet member for adult services, received 886 signed postcards with the slogan "'Save Warstones Resource Centre: Not just a building but the heart of our community".
'Same standards'
He also received 627 signed postcards objecting to the cuts of Bradley day services.
The council has insisted services for older people in the city will be preserved.
Council leader Roger Lawrence said: "We are trying to provide the same level of service at a lower cost.
"Of course people have a lot of affection for services that they have used and I would want that."
He added the other centres would be "expected to deliver the same sort of standards" provided by Warstones.