Wolverhampton to feature in Monopoly board game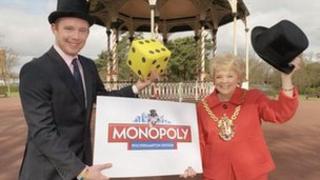 A new version of the board game Monopoly is to be based on the city of Wolverhampton.
Residents are being given the chance to nominate the 22 landmarks and locations which will be included in the edition.
The game was first released in the US in 1935 and is now available in 43 different languages.
Voting ends on 24 May and suggestions can be submitted to the game's producers via Facebook and email. It is due to be released in October.
Some of the Community Chest and Chance cards will be also be customised to reflect the local area.