West Bromwich Building Society begins hiring again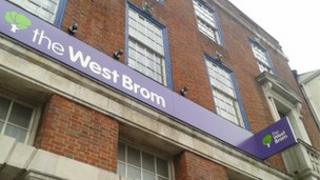 The West Bromwich Building Society is planning to take on extra staff for the first time since its financial difficulties four years ago.
The mutual plans to increase residential mortgage lending and says its workforce of 764 is expected to increase to 800 in the coming year.
The society went £48.8m into the red in 2009.
It is continuing its withdrawal from the commercial property market, which it began pulling out of in 2008.
So far it has reduced its loan book for the sector by about £600m, or about a third.