West Midlands Police forced retirement policy reviewed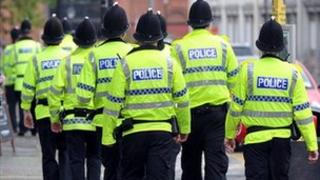 A scheme that forces West Midlands Police officers to retire after 30 years could be scrapped because sufficient savings have now been made, the chief constable has said.
Police regulation A19 has been used to make 559 officers retire since March 2011.
Chief Constable Chris Sims said he was reviewing the policy and would make a decision on its future by 3 December.
Plans to recruit an extra 450 officers were announced by the force last month.
West Midlands Police forced the retirement of officers to help it save £126m by 2015.
Mr Sims said it had now made enough savings to allow it to consider rid of the regulation.
He said: "The opportunities set out in the budget consultation come as a result of the considerable work the force has carried out over the last three years which have resulted in the achievement of challenging savings targets."
Tom Cuddeford, from the West Midlands Police Federation, said stopping forced retirements would be a "win-win for everyone."
He said: "Obviously it will mean the retention of very experienced officers, which can only be of benefit to the public, and with West Midlands Police recruiting over the next couple of years we'll also have younger officers joining."
The force said a full staff consultation about A19 would now take place.
Officers who are facing imminent retirement under the legislation have been written to informing them of the review, it said.
Since March 2011, a total of 1,358 officers have left West Midlands Police.
As well as those subject to A19, other factors included officers taking early retirement, transferring to other forces or retiring on medical grounds.
The force currently has 7,262 officers.