Housing benefit 'spare room' rebates for 3,000 in West Midlands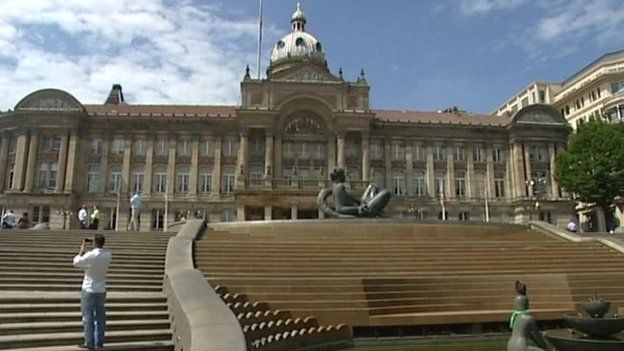 At least 3,000 tenants in the West Midlands are set to be eligible for rebates after having benefits wrongly cut because they have extra bedrooms.
Figures obtained from councils by the BBC show thousands have been wrongly charged the under-occupancy penalty - dubbed the "bedroom tax" by critics - since April last year.
It is thought the rebates could be worth about £600 per household.
The government said it expected 5,000 homes to be eligible nationally.
Since April last year those with one spare bedroom faced a benefit cut of 14%, while those with two or more spare rooms could expect a 25% reduction.
But a legislation error - described by the Government as a loophole - meant long-term social housing tenants were exempt from the penalty.
Under current rules people living in their homes for more than 17 years should not have to pay.
The Government said it planned to close the loophole in March.
Conservative MP for Halesowen and Rowley Regis, James Morris, said the DWP's own figures were still being established and it had not determined the number of households affected.
He said the loophole showed the "over-complicated" rules around claiming benefits.
"It's important [the rules are] addressed so a level playing field is created between those new claimants and longer-term claimants," he added.
A DWP spokesman said it expected "very few" households to be affected and was working with councils to ensure affected claimants were kept informed.
"The removal of the spare room subsidy means we still pay the majority of most claimants' rent, but the taxpayer can no longer afford to pay the £500m cost of claimants' extra bedrooms," he said.
Related Internet Links
The BBC is not responsible for the content of external sites.