Some Cities website allows Birmingham photographers to share stories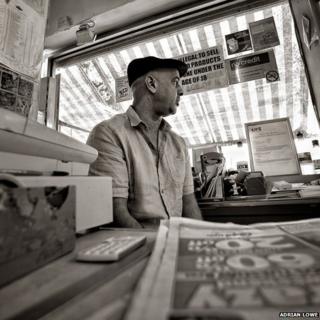 More than 40,000 pictures taken by people in Birmingham have been uploaded to a new image-sharing website.
The photographs have been submitted to www.some-cities.org.uk by people from across the city.
It features street scenes, wildlife and landmarks such as the £189m new library, and aims to give amateur photographers greater exposure and allow people to share untold stories.
It is hoped other cities will be featured on the website in the future.
Photographers Andrew Jackson, from Smethwick, and Dan Burwood, who lives on a canal boat in the city centre, launched the project.
"Photography transcends cultural and language barriers and gives people an opportunity to find an audience for what they think and feel," said Mr Jackson.
He added: "Birmingham is a wonderfully diverse place.
"It often has a negative perception but there is an overriding passion for the city from the people who live here and that comes out in the photographs."