Sex assault arrest at Warrens Hall Nursing Centre in Tividale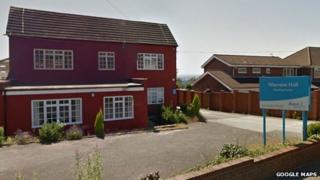 A worker at a Tividale care home has been arrested on suspicion of sexually assaulting an 85-year-old.
The man worked at Warrens Hall Nursing Centre, which is privately run by BUPA and specialises in looking after people with Parkinson's Disease.
West Midlands Police said officers were first called to the Oakham Road home in January. A 25-year-old man has now been arrested and released on bail.
BUPA confirmed a worker had been suspended.
"We will work with the necessary authorities to support them during their investigation," a BUPA spokeswoman said.
"As a police investigation is under way we can't comment further."