Women arrested in Adderley Primary School fraud inquiry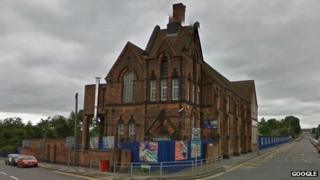 Four women have been arrested in connection with a fraud investigation at a Birmingham school.
The four - all aged in their 40s - were arrested at about 07:00 BST at addresses in Birmingham and Solihull.
The women are accused of being involved in a bogus resignation letters plot at Adderley Primary School in Saltley.
Adderley primary is one of the schools under the spotlight in relation to an alleged plot by Islamic extremists to takeover city schools.
However, West Midlands Police said the arrests were not connected with Birmingham City Council's inquiry into the so called "Trojan Horse" allegations.
A 47-year-old woman was arrested at an address in Ward End and a 40-year-old from Sparkhill was also detained.
Police also arrested a 45-year-old woman at a house in Alum Rock and a 47-year-old woman at an address in Solihull.