Access Control Solutions fined after gate traps pupil's head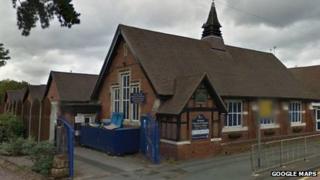 A company has been fined after a pupil's head became trapped in an electric gate at a Stourbridge school.
The eight-year-old boy suffered "significant bruising" to the right side of his head and ear in the accident at Pedmore Primary School, the Health and Safety Executive (HSE) said.
Leicester firm Access Control Solutions admitting breaching safety rules and was fined £3,300 with £773 costs.
The firm said steps had been taken to ensure the accident was not repeated.
'He was screaming'
Dudley Magistrates' Court heard the youngster's head got trapped between the edge of the closing gate and the gate post.
The HSE said Access Control Solutions had identified the need for guarding but had not installed it because it did not fit properly.
The youngster's father, who managed to free his son, said: "Realising the danger I leapt to the gate but by then it was on his head and he was screaming.
"I was pulling it with all my strength.
"It nearly beat me but managed to pull it enough to get his head out."
HSE inspector Sarah Palfreyman branded the accident "entirely preventable" and said: "This was an extremely traumatic event for the boy and his father.
"Fortunately, the youngster was back at school a couple of days later and he has not suffered any long term effects."
'Exemplary safety record'
A statement from Access Control Solutions said it had expressed its "utter remorse and dismay" about the incident.
"The company has an exemplary health and safety record in installing compliant systems," it said.
"Regrettably this fell short in this installation due to design changes to the gate provided.
"However, the company has taken steps to ensure that such a situation will never arise again with investment in both training and health and safety matters."