West Midlands Police announce gun surrender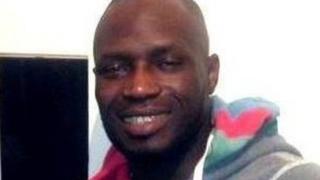 A gun surrender is to be launched by West Midlands Police.
It follows a change in the law earlier this week to increase the maximum jail sentence for possession of a firearm from 10 years to life.
The force said anyone surrendering a weapon at a police station from 19 July to 2 August would not face prosecution for possession.
The surrender covers handguns, rifles, BB guns, imitations, antiques and ammunition.
A similar scheme in 2003 saw more than 1,200 firearms and 53,000 rounds of ammunition handed over.
It has been backed by Eunice Koroma, whose son Sylvester was fatally shot in the Digbeth area of Birmingham last year.
'Safer community'
"I think it's so important," she said.
"If these boys carrying these guns surrender them I think it will be a safer community for all of us, wherever we are in the country.
"No parent or anyone, whether you're a brother or a sister should have to go through what I have gone through."
Det Insp Andy Bannister said the intention was to "reduce the overall availability of firearms".
Unlike an amnesty, he said the history of any live weapon would be checked for evidence of being used in crimes.
A similar surrender has already been launched in Manchester.
West Midlands Police said the law changes included antique firearms, amid fears they were being converted by criminals.
Mr Bannister said their use in crimes was "an emerging threat we need to address".
The force said there had been a drop in the number of fatal shootings in the West Midlands in the last decade, with nine deaths between 2009 and 2014, compared with 17 over the previous five years.
The force is also running a knife surrender.