New director for Birmingham Children's Services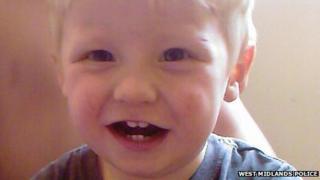 Birmingham's Children's Services - rated inadequate since 2008 - is to have a new executive director.
The post will be taken by Bernadette McNally, social services executive director at the Belfast Health and Social Care Trust.
Birmingham City Council said her role would include ensuring proper oversight of a "substantial" programme of change.
There were 20 investigations over child deaths from 2007 to November 2013, but not all were known to social services.
The serious case reviews in Birmingham followed the deaths of youngsters including Khyra Ishaq in 2008 and Keanu Williams in 2011.
'Very honoured'
In March it was announced the city's Children's Services would get an external commissioner to oversee the running of the unit, former health minister Lord Norman Warner.
Ms McNally is expected to take up her role in Birmingham in November, the council said.
The authority said it was a new three-year post but she was not an additional member of staff because of the departure of Children's Services senior manager Jacqui Jensen.
The core purpose of the new role was to "drive through the improvement agenda", the council said.
In her current job Ms McNally has had responsibility for social work, women's and children's services, "managing the entire range of child care services", community prevention services, fostering and adoption and other matters, Birmingham City Council said.
Ms McNally said she was "very honoured" to have been offered "such a responsible position in Birmingham".
Council chief executive Mark Rogers said: "She has been at the forefront of successful change in Belfast and is an experienced strategic planner and innovative thinker.
"Bernadette has demonstrated a clear child focus in all the roles she has occupied."