Wolverhampton's Mander shopping centre 'under offer'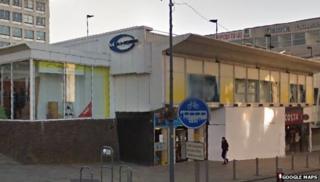 A deal has been struck for the sale of the Mander shopping centre in Wolverhampton, the BBC understands.
The precinct, which is currently in the middle of a £30m revamp, was put on the market earlier this year for £50m.
The buyer's identity and the exact sale price have not been revealed but city council deputy leader Peter Bilson said a "very credible property development company" was behind the deal.
Current owners Delancey confirmed the centre was "under offer".
"[The buyers] have experience of shopping centre acquisition and development elsewhere in Europe," said Mr Bilson.
"They are keen to close the deal and look forward to making an announcement."
A Delancey spokeswoman said: "It has not been sold but we can confirm that the Mander Centre is under offer. We are unable to comment further at this stage."