Birmingham Children's Services 'facing more cases'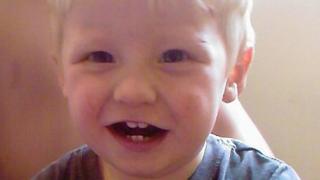 A commissioner overseeing the much-criticised Birmingham's Children's Services says social workers are continuing to face huge challenges.
The department has been rated inadequate for five years.
Lord Norman Warner was named independent commissioner by the government in March.
He said while children were "safer" in the city, the department was dealing with about 5,000 cases a year, compared with 3,000 just six months ago.
Earlier this week, the city council approved plans to make permanent a 68% pay rise to attract more agency staff.
Posts unfilled
Despite the rise, made six moths ago on a temporary basis, the department has struggled to recruit enough social workers.
Out of 382 frontline posts, 45 remain unfilled even by agency staff.
Lord Warner said he thought Birmingham City Council had in the past been guilty of "parking" children's services, but that responsibility was now being taken and improvements were being made, but "would not happen overnight".
The department has been at the centre of a number of high-profile serious case reviews over the last five years and Lord Warner said poor performance dated back even further.
'Unreasonable demands'
Speaking to the city's safeguarding board on Wednesday, director of people Peter Hay said the authority needed to reduce caseloads if improvements were to be made.
"If we don't give [social workers] a fair workload and we continue to be known as a place where you'll get unreasonable demands put upon you, we will never recruit in this competitive workforce," he said.
Lord Warner, a former health minister, said "reasonable caseloads" were "key" to improving performance.
"We need more [social workers] and more experience," he said. "Across the country there are authorities that have got a worse problem than Birmingham. There is a national shortage of social workers, let's be clear about that. This is a tough job."
Lord Warner said he would also be lobbying the Department for Education for more money to see through improvements.