Selly Oak MP calls for inquiry after trapped mum's twins die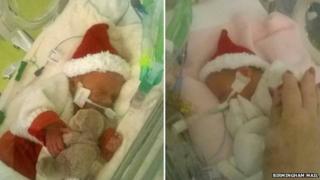 An MP is calling for an inquiry after paramedics were unable to access a Birmingham tower block to reach a pregnant woman who had called 999.
Jocelyn Bennett's twin daughters were later born prematurely and died in hospital, where she remains in a coma.
Selly Oak MP Steve McCabe said an emergency access system needed to be brought in.
The city council said such systems were in place, but did not comment further as an investigation was under way.
West Midlands Ambulance Service said however, it does not have special fobs or codes that would allow crews access to tower blocks, instead relying on ringing bells until someone opens an exterior door.
Ms Bennett, 27, who was eight months pregnant, suffered a placental abruption that caused severe bleeding, early on 29 October.
Ambulance crews could not get an answer from anyone in the tower block after Ms Bennett's 999 call and were forced call police for help.
Speaking of the residents, Mr McCabe said: "They need to know that if something goes wrong, they are safe.
"I understand the challenge between security and safety, but we cannot risk something like this happening again."
Ms Bennett's father, Joe Bennett, praised emergency services for their efforts to reach his daughter in her home in Pleck House, Druids Heath, but said the council had failed in its duty of care.
"If you can't get into these buildings how can emergency services save anybody?" he said.
The spokesperson for Birmingham City Council said their thoughts are with the family at this difficult time.