Shared approach to 'obesity crisis' in Wolverhampton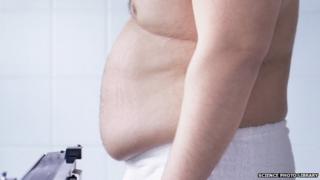 People from a range of organisations are hoping they can tackle Wolverhampton's "obesity crisis" by working together.
The city council said it had called an Obesity Summit to tackle higher than average and increasing weight levels.
Surveys estimate 70% of adults in the city are obese or overweight compared to 64% nationally, the council said.
Meanwhile, nearly a quarter of 10 and 11 year olds in Wolverhampton were obese, it said.
This compared with just under a fifth who were obese nationally.
Delegates, including people from the NHS, schools and voluntary sector, are expected to come up with pledges about what their organisation can do to develop an action plan for the city.
Sandra Samuels, cabinet member for health and wellbeing, said it was determined to do what it could to reduce the problem.
"Being overweight or obese has a fundamental impact on people's lives, not only in terms of their health but also their quality of life," she said.
"As well as having a very high proportion of overweight adults in the city, it's particularly worrying that so many of our young people are now becoming obese - meaning they are putting their health and wellbeing at risk at a very young age."
'Call for action'
The city's Director of Public Health Ros Jervis, who is hosting the summit at Wolverhampton Racecourse, used her 2014 annual report Weight? We can't Weight as a "call to action" to individuals, organisations and businesses to tackle the problem together.
The report found the percentage of adults exercising at least once a week was lower in the city than in England as a whole.
It also said children from low income backgrounds were more likely to be overweight and obese and pointed to the Food Ethics Council report which found recession had resulted in some families eating cheaper but unhealthier meals.
A total of 51% of Wolverhampton households were classed as among the most deprived [poorest 20%] households in England, Ms Jervis's reports said.
"With obesity rates already higher than the England average it would be prudent to expect adult obesity rates to be around 45% for men and 40% for women in 2020," it warned.
Ms Jervis said: "We are facing a perfect storm which is helping obesity become the norm for many people.
"Modern life has created a sedentary environment where high-calorie food is always around, with plenty of fast food and offers on snacks and junk food, so it's no surprise that rates of obesity have more than doubled in the last 25 years."
Ways forward included educating people about portion sizes and what is in their food, increasing opportunities for exercise and encouraging breastfeeding, she said.