Longbridge Sainsbury's evacuated after solar panel fire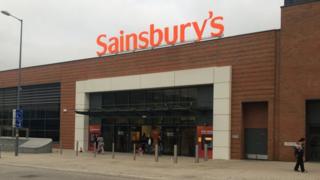 A supermarket in Birmingham was evacuated after a fire broke out in one of the solar panels on its roof, the fire service said.
West Midlands Fire Service said it was called to Sainsbury's on Longbridge Lane at midday.
Four crews tackled a "severe fire" on the roof using dry powder and CO2.
A "full evacuation" took place but there are no reports of any injuries, a spokesman said. The fire service left the scene at 15:50 GMT.