Birmingham in Rough Guide 'top 10 cities in the world'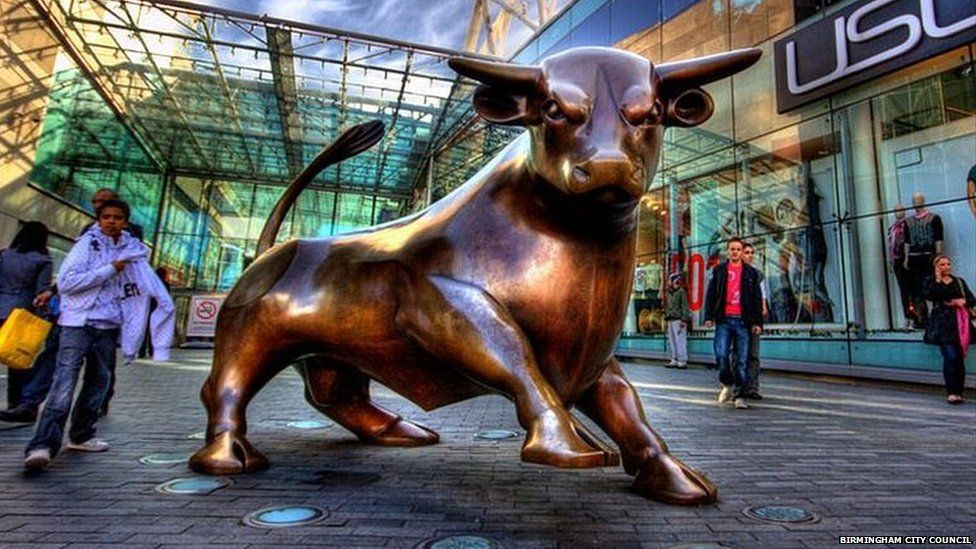 Birmingham has been named as one of the top 10 cities in the world by travel handbook company Rough Guide.
It joins Johannesburg, New Orleans and Wellington on the list, described by the firm as "a comprehensive and reliable rundown of the best places to travel in 2015".
Birmingham was described as having cultural variety, excellent shopping and a buzzing live music scene.
It is the only UK location on the list, which does not rank the chosen cities.
According to the guide, the conurbation has "long outgrown the squalor and misery of its boom years", and is one of the most cosmopolitan cities in Britain.
The glowing recommendation, though, is tempered by "there's no pretending that Birmingham is packed with interesting sights - it isn't - but, along with its first-rate restaurant scene and nightlife, it's well worth at least a couple of days."
The guide's authors said New Street Station's renovation, due to finish next year, was among the things which made 2015 the "ideal time to visit" Birmingham.
They also said the city has "often missed out on its share of the limelight" due to competition from "cultural powerhouses" London and Liverpool.
But "creative hotspots" like Digbeth, site of the former Bird's Custard Factory, were emerging to redress the balance, they added.
Other notable spots highlighted by Rough Guide included the Gas Street Basin, described as "the prettiest part of the city's serpentine canal system".
Related Internet Links
The BBC is not responsible for the content of external sites.