Lord Maginnis calls for action over northern Cyprus fugitives
By Alex Homer
BBC News Online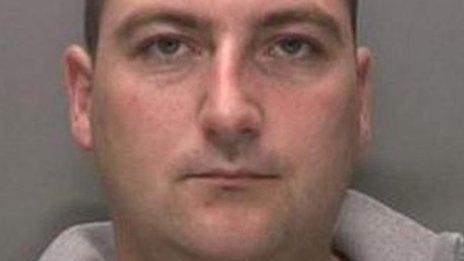 The UK government must act quicker to bring to justice fugitives who flee to northern Cyprus in order to end its reputation as a criminal haven, politicians have claimed.
Lord Maginnis, a House of Lords peer, said the government was "inflicting" the label on the Turkish-controlled territory, while Lib Dem MP John Hemming said criminals using northern Cyprus as a bolthole should be "brought to book more quickly".
Their comments came after police had to wait before being able to arrest fugitive drug baron John Anslow.
Officers had flown to Cyprus nine months earlier but were only able to arrest Anslow when he was returned to the UK by the Turkish Cypriot authorities.
Anslow dropped an appeal against his conviction and sentence for fleeing custody earlier this month.
The UK has no extradition treaty with northern Cyprus, so there are no arrangements in place for police forces to investigate criminal suspects there.
The lack of a treaty hampered the Anslow investigation, the force said.
"The government's policy on Cyprus is not worth the paper it's written on," Lord Maginnis told the BBC.
"We're inflicting this safe haven reputation [for fugitives] on them."
How long has the island been divided?
Cyprus has been partitioned since 1974, when a Greek-inspired coup prompted a Turkish invasion of the northern third of the island.
Thousands of people were displaced from their homes and many have never returned.
The Turkish Republic of Northern Cyprus was declared in 1983, but has been recognised only by Turkey itself.
Since 1974 Greek and Turkish Cypriots have been living separately, divided by the Green Line, patrolled by the United Nations.
Anslow, from Tipton, had been charged with murdering Richard Deakin in Staffordshire when he was freed by an armed, masked gang near HMP Hewell in Redditch on 23 January 2012.
It was not until 14 months later that he was arrested in Alsancak in northern Cyprus for immigration offences and brought back to the UK on 16 March 2013.
Four Staffordshire Police officers flew to Cyprus for four days in June 2012, five months after Anslow's escape, a Freedom of Information request by the BBC revealed.
A spokeswoman for the force said: "The decision to send police officers to Cyprus was made after careful consideration and review to ensure that it was necessary as part of ongoing investigations.
"Mr Anslow was only arrested by Staffordshire Police after he landed in the UK."
Anslow's was not the first case of a wanted suspect seeking sanctuary in Northern Cyprus.
The area was also the high-profile home of Asil Nadir for 17 years after he fled the UK while facing trial over the collapse of the company he headed, Polly Peck International.
It was also used as a bolthole by Michael Voudouri, who was behind an £11.6m money laundering scheme, and skipped out when he was due to be sentenced at the High Court in Glasgow in November 2012. It was not until January 2014 that he was arrested for an alleged immigration offence and returned to the UK.
In January 2009, northern Cyprus removed Robb to England for "firearms offences" and he was re-arrested when he arrived at Stansted Airport.
That was not before Robb defrauded customers buying houses on a development he never completed in Amaranta Valley in northern Cyprus. Susan Latchford said she lost about £50,000.
She went on to co-found the AGA Buyers Action Group, named after Robb's company - AGA Developments.
The mother of two, a 52-year-old office administrator from Bishop's Stortford, said: "His extradition should have been quicker.
"If it had been done when he first came to northern Cyprus he would never have had the chance to rip anyone off there."
Lord Maginnis, who was involved in talks to bring Robb back to face justice, said: "As far as justice and foreign affairs are concerned, no blame can lie with the Turkish Cypriots.
"The last thing they want is for northern Cyprus to be a criminal bolthole."
The Home Office said it could not agree any kind of extradition treaty while the government did not recognise northern Cyprus as a state.
Robert Cryer, a Professor of International and Criminal Law at the University of Birmingham, believed the government could not make any kind of formal agreement on removing prisoners from northern Cyprus.
He said: "You can recognise a state expressly or implicitly. By coming to any form of agreement, that could be taken as an implicit recognition of northern Cyprus as a state."
John Hemming, Liberal Democrat MP for Birmingham Yardley, said: "I would not expect the government to tacitly approve the violent way in which northern Cyprus was created by recognising its government.
"That being the case we do need to think what can be done to stop the suffering of the victims of crime because of criminals escaping justice.
"As an absolute minimum, the government should identify and publish the names of people on the run from the criminal courts in northern Cyprus. It is then worth looking at how best they can be brought to book more quickly."
Related Internet Links
The BBC is not responsible for the content of external sites.