West Midlands Police front desks to close by March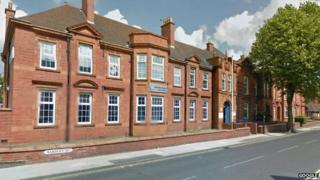 Seventeen police front desks are to close across the West Midlands by March, the force has announced.
West Midlands Police revealed plans to shut 27 of its offices in November, saying they were poorly used by the public.
Three - Acocks Green, Moseley and Sparkhill - will close at the end of January, with a further 14 to follow on 28 February.
The remaining 10 counters are expected to close by the autumn
The Unite union said about 90 jobs were thought to be at risk.
Almost all of those who work on front desks are civilian staff.
The West Midlands force said six of the counters were manned by officers, who would be released back to neighbourhood policing.
It said the plans would save £3m and followed a review that showed "fewer and fewer people" were using the front desks.
Unison said the closures would have a big impact on both its members and the officers they work with.
The plans would leave just 14 front desks across the force area open to the public, including four manned by volunteers.