RSPCA fears further attacks after bird shootings in Birmingham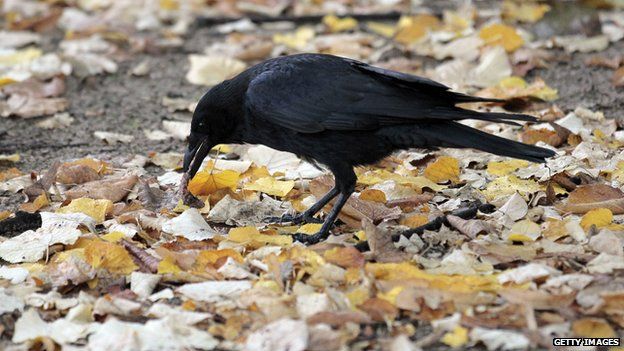 A wildlife charity has said it fears more animals could be at risk after a number bird shootings in Birmingham.
The RSPCA said a dead crow, which had been shot through the neck, was found in the city on Friday.
The bird was found by a member of the public on Brandwood Road, King's Heath and a magpie has also been found hurt.
An inspector said he feared the same people were behind the shootings that were responsible for a series of bird attacks in the same area last spring.
Inspector Scott Vanes said: "An X-ray showed there were shards of an airgun pellet still lodged in the crow's neck, as well as clear entry and exit wounds.
"There is no way that it could have been an accident. I'm deeply concerned about this as a number of dead birds were found very nearby in March and April last year having suffered a similar fate.
"There is a report of a magpie in the area that appears to have an injured wing and I'm worried that the same person who was shooting birds last year is to blame for these latest incidents."
He said he would be speaking to the police and asked any witnesses to contact the RSPCA.
Related Internet Links
The BBC is not responsible for the content of external sites.