Bubbles massage parlour application for Smethwick refused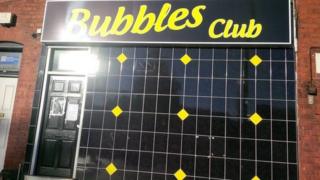 An application to reopen a private massage parlour on the site of a former brothel has been refused.
Bubbles Club, in Smethwick, would have offered visitors a "relaxation retreat".
But Sandwell Council officers refused the proposal using delegated powers due to "the potential reoccurrence of criminal activity and a fear of crime".
A brothel called Cuddles once used the same building on the Hagley Road before police raided it in 2005.
Bubbles had already started trading but was served a stop notice after council bosses said it was operating without the correct type of permission.