Black Country University Technical College to close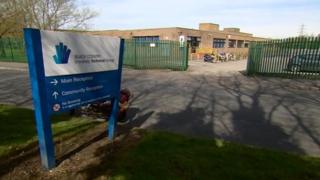 A flagship technical college that opened four years ago is to close following "disappointing" inspections and low pupil numbers, governors said.
Black Country University Technical College (BCUTC), which is independently managed, will close on 31 August.
Principal Paul Averis said it had been a "difficult decision" after Ofsted twice found BCUTC required improvement.
BCUTC's trust and Walsall Council is working with the government to ensure "minimum disruption" for 158 students.
There are 57 students who are due to complete their studies by the summer and the remainder will move to other schools. BCUTC employs 19 members of staff.
The council confirmed it had begun work to move pupils elsewhere.
Student Harry Grosvenor-Collis said he was "shocked" by the news.
"I've had a great four years here [but] the staff numbers are dropping and I would say the quality of teaching has dropped considerably."
Jill Drake, whose son is at the college, said he would now have to start again or do something different.
"It's a concerning time," she said.
Mr Averis said it had been a "difficult decision" and everything was being done to "ensure a smooth transition" for students.
University Technical Colleges are government funded schools offering technical and scientific courses for 14-19 year olds, developed in conjunction with employers and universities.
They were the brainchild of former Tory Education Secretary Kenneth, now Lord Baker.
BCUTC was the second University Technical College to open in England, after the JCB Academy in Staffordshire.
It opened in September 2011 with support from Wolverhampton University, Walsall Council and local employers.
There are 30 University Technical Colleges across England, with 20 more to open by 2017.