Birmingham police custody suite evacuated in TB scare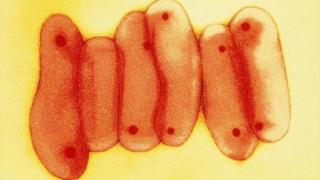 A police custody suite was evacuated after a prisoner was taken to hospital with suspected Tuberculosis (TB).
Twelve other prisoners and eight members of police staff had to leave Birmingham Central Police Station at 10:20 BST because of the health scare.
They were transferred to Aston police station and the 53-year-old prisoner was taken to hospital following advice from police medics and City Hospital.
The suite was decontaminated before reopening at 15:00 BST, the force said.
The man was taken to hospital as a precautionary measure due to on-going symptoms of TB, the police spokesman added.
Staff and detainees were given appropriate medical advice on how to recognise early symptoms and obtain medical help.
Symptoms can include a persistent cough, a fever, night sweats and breathlessness.