Birmingham children's services: Timeline of the problems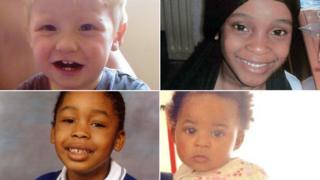 A series of child deaths in Birmingham saw the city council's children's service branded a "national disgrace" and consistently rated "inadequate" by Ofsted.
The government appointed external commissioners to oversee the department but improvements have "not gone far enough, fast enough", the Department for Education has said.
The council subsequently announced a plan for children's services to be run by a trust.