New conditions for Birmingham drug death nightclub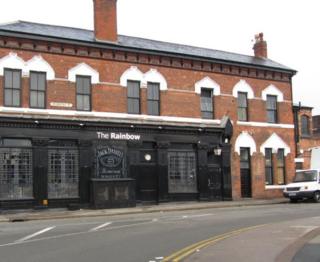 A nightclub has been made subject to strict new conditions, following the death of a teenager caused by a contaminated batch of drugs.
Dylan Booth, 18, from Solihull, died in hospital after taking the substance at the Rainbow in the Digbeth area of Birmingham on New Years's Eve.
Three men and a woman were also taken ill but have since recovered.
A city council licensing hearing stipulated the club must employ under-cover security staff and sniffer dogs.
Other conditions include extra drugs signage and more stringent identity checks.
A full licensing review is due next month.