Birmingham pool where several people fell ill reopens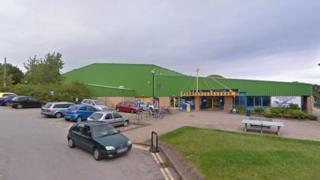 A swimming pool which closed for a number of weeks after several people fell ill has reopened.
Cocks Moors Woods pool closed on 23 May after the parasite Cryptosporidium, which can cause vomiting and diarrhoea, was found in the water.
Birmingham Community Leisure Trust, which runs the pool, said prompt action had been taken to tackle the issue.
The West Midlands Health Protection Team said it was confident all traces of the bug had been removed.
Dr Huda Mohamed said the leisure trust had deep cleaned the pool.
"The trust has taken the matter very seriously and we are both reassured and extremely satisfied with the extensive action undertaken," she said.
"There have been no new cases linked to the pool since its closure."