Fly-tippers dump 110 fridges in Kings Norton street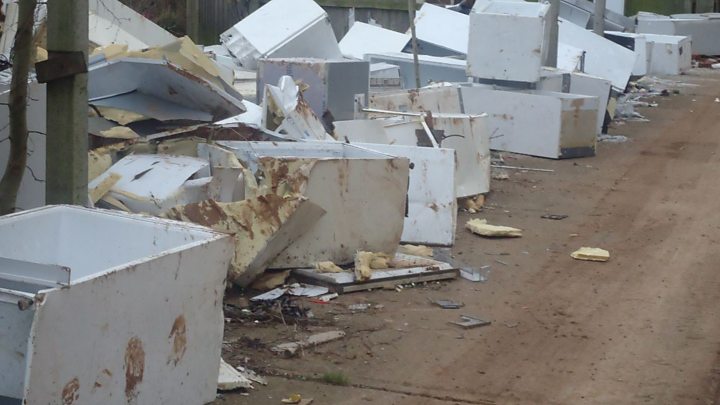 Fly-tippers have dumped about 110 fridges in a street in Birmingham.
Council waste enforcement officers went to Ithon Grove, Kings Norton, after reports that six fridges had been dumped on Monday.
But on arrival they were stunned to find dozens of the appliances strewn along the road.
Birmingham City Council said the illegal dumping was "totally unacceptable" and said staff were trying to identify the perpetrators.
More stories from across Birmingham and the Black Country
A spokesman for the authority said: "It's outrageous that people think dumping rubbish on a road, blighting our city, is acceptable.
"This is totally unacceptable and we will prosecute fly-tippers where evidence is available."
Earlier this month, some 150 tonnes of rubbish was dumped on land in Shropshire.
In Manchester, a senior councillor recently called for fly-tippers to be given "hefty" jail sentences.