Solihull school girls 'told trousers are too tight'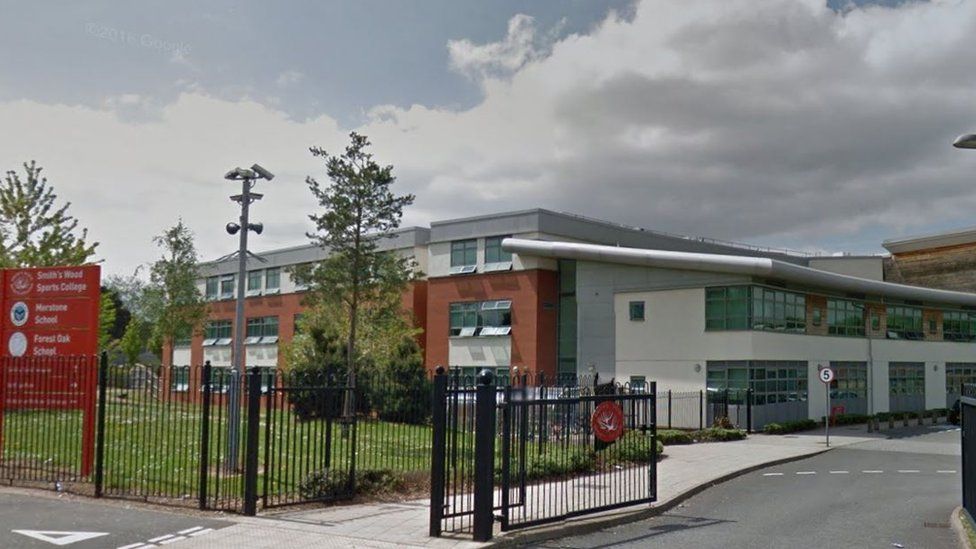 Parents have criticised a school following reports 75 girls were stopped at the entrance because their trousers were "too tight" or skirts too short.
Parents reacted to the action at Smith's Wood Sports College, Solihull, on Monday, Birmingham Mail said.
One mother told the BBC her 13-year-old daughter had previously been told her trousers were "fine" She said the school's action was "just pathetic".
The school has not commented to the BBC.
The school website shows a diagram of the required uniform of a plain black skirt just above or just below the knee or black, straight-legged, loose-fitting trousers.
The website said tight trousers or leggings/jeggings were not allowed.
The mother, who did not want to be identified, said her daughter was aware uniform checks were being done.
She said when her child arrived on Monday morning she was told to "get in that room over there" and was not allowed past reception.
Her daughter later texted and asked to be collected from school.
The woman said her daughter's trousers were "not skinny".
Related Internet Links
The BBC is not responsible for the content of external sites.