Stirchley Lidl planning permission revoked after council mistake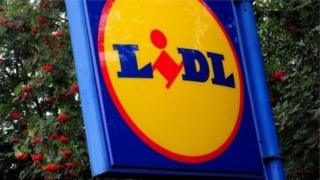 Planning permission for a new supermarket is being overturned after a council said mistakes had been made with the decision making process.
Lidl was granted permission to open the shop in Stirchley, Birmingham, despite some residents being opposed to the store on the site of a leisure centre.
The council now says a mistake was made and planning consent will be revoked.
Earlier this month, Tesco dropped its plans for a Stirchley store saying market conditions "were challenging".
Permission was granted in February for the Lidl supermarket to be developed on the site of a Fitness First gym and Stirchley Ten Pin Bowling.
Residents mounted a legal challenge based around the loss of sporting and leisure facilities, which the council accepted.
"Regrettably, the council accepts that a mistake was made and so the challenge has strong merit and it will not resist the claim," a spokesman said.
"As such, the planning consent will be revoked shortly and it is anticipated that the council will reconsider the application in due course, including returning to the planning committee for a new decision."
Ward councillor Rob Sealey said there had been "massive strength of feeling" against the proposals.
"The feeling had always been the residents did not want to lose the leisure facilities there," he said.
"A lot of people see this as an opportunity to move on now.
"Businesses have not wanted to come to Stirchley because of not knowing what was going on with Tesco and shopkeepers have been reluctant to spend and now that's changed."
Tesco pulled out of its planned Stirchley store 19 years after first proposing it and after several businesses had moved out of the area.
A Tesco spokesman said there was no plans to rethink its decision to not build a store in Stirchley and the site was on the market.