Simon Johnson death: Boy, 16, charged with murder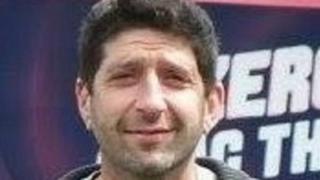 A 16-year-old boy has been charged with murdering a father of two who died of stab wounds.
Simon Johnson, aged 41, was attacked at his home in Cradley Road, Netherton, Dudley, in August 2016.
A second teenager, also 16, has been charged with burglary on the same night. The pair are due before Walsall Magistrates Court.
Following his death, Mr Johnson's family said he was a "very proud father of two girls".