Ian Paterson victim 'happy we've got an ending' with fund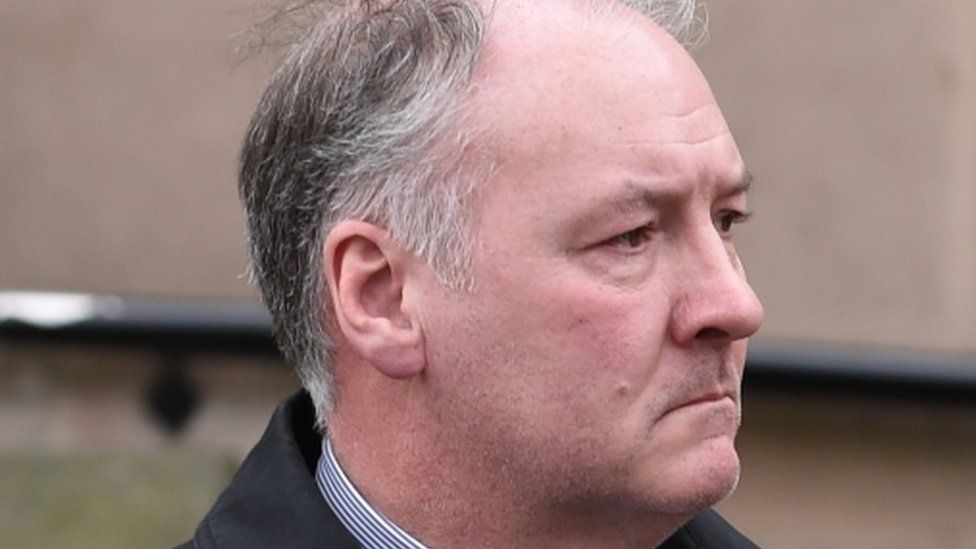 A victim of disgraced breast surgeon Ian Paterson has said she is "pleased that it's going to be settled" after an announcement on Wednesday of a new £37m victim compensation fund.
Carole Johnson went under Paterson's knife six times in seven years after a benign lump was found in 2002.
"That's another hurdle we're over," she said, adding "it's still not real".
Paterson was found guilty of 17 counts of wounding with intent in April after a trial at Nottingham Crown Court.
During his career Paterson exaggerated or invented cancer risks, carried out hundreds of unnecessary operations and claimed payments for more expensive procedures.
Spire, a private healthcare firm which runs private hospitals where Paterson held clinics, will pay £27.2m into the compensation fund with £10m coming from Paterson's insurers and the Heart of England NHS Trust.
Mrs Johnson, 65, said: "I feel pleased that it's going to be settled, but until I've actually got it, then I don't know how I'm going to feel."
The former pub landlady from Sheldon in Birmingham was one of a sample of 10 victims that Paterson was prosecuted for, but one of about 750 private patients that will get a payout.
"It's been going on for so long now," she said.
"I feel happy we've got an ending, but until it's been completed. I suppose that will be when it's for real.
"It's still not real that he did it. There was no need to have those surgeries done.
"As a victim, you can't have any trust in the medical profession again."
Paterson was initially sentenced to 15 years in jail but this was increased to 20 years in August after it was ruled too lenient by the Appeal Court.