Umair Khan supplied guns and ammunition to crime gangs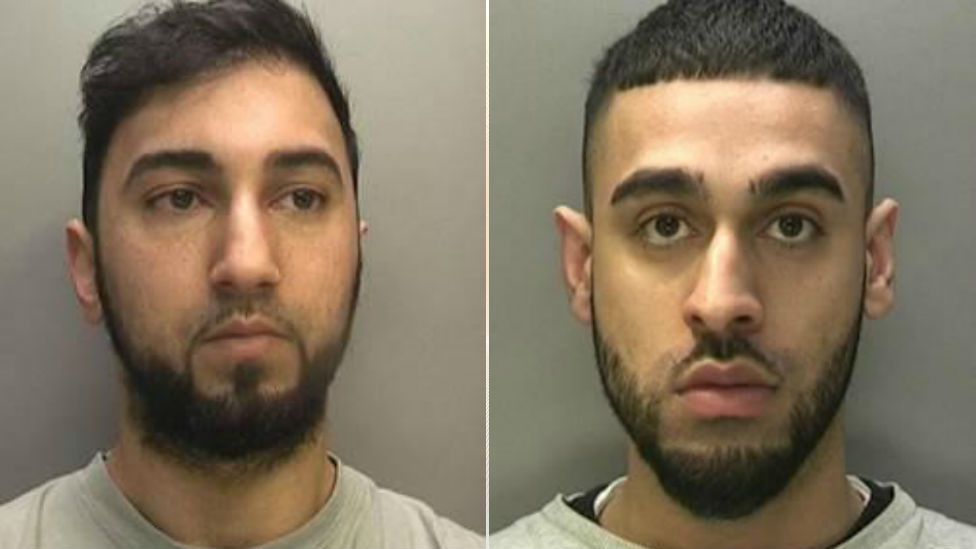 A man who supplied guns and ammunition to organised crime gangs has been jailed for 22 years.
Umair Khan used the dark web to make his purchases, including more than 50 revolvers, and was caught by police in February after ordering a hand grenade.
The 22-year-old from Birmingham had previously admitted firearms offences at the city's crown court.
Another man, Nazim Hussain, 27, was jailed for nine years for helping to manage deliveries and store weapons.
Hussain, from Bromford Lane, West Bromwich had previously admitted the importation of ammunition, the importation of prohibited ammunition and the importation of two stun guns.
Khan, of Caldwell Road in Bordesley Green, admitted selling firearms and ammunition, importation of ammunition and prohibited ammunition and importing prohibited weapons between August 2014 and February this year.
He was arrested on 20 February after ordering the grenade and arranging for it to be delivered to an address in Birmingham, the National Crime Agency (NCA) said.
Officers from the NCA and Metropolitan Police intercepted it and replaced the contents with a non-explosive substitute before allowing it to be delivered.
When officers subsequently searched his home, they recovered four revolvers and 15 rounds of ammunition.
It emerged Khan was also buying large quantities of custom-made ammunition from the dark web to use in antique revolvers and weapons he had legitimately purchased.
He arranged for it to be imported into the UK and hidden within postal parcels and packets from Sweden. He then sold the firearms and ammunition to organised crime groups across the UK, the NCA said.
Spencer Barnett, from the team that caught Khan, said he was an armourer for organised crime groups and had "no thought" for where or how the weapons would be used.
Related Internet Links
The BBC is not responsible for the content of external sites.