Bearded Broz volunteers to clear-up 'big skip' Birmingham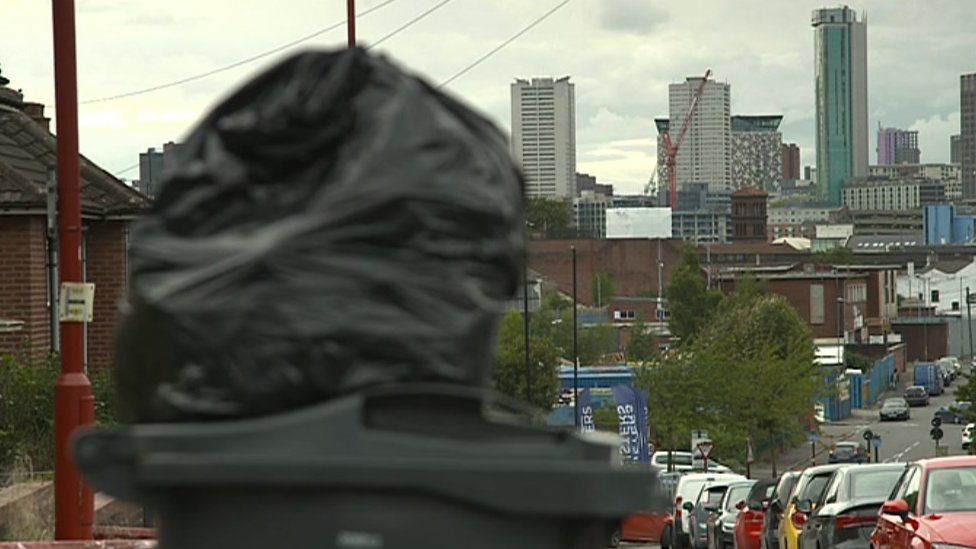 Volunteers say they will again clear rubbish after they said Birmingham was becoming a "big skip."
The Bearded Broz, made up of volunteers from the Muslim community, said it would prioritise elderly and vulnerable people's refuse as the city's bin strike continues.
Volunteer Naveed Sadiq said: "Enough is enough, it's going from bad to worse."
On Monday, the Unite union said the strike over job cuts could last another 12 weeks after a vote by bin workers.
Union members voted 92.4% in favour of continuing industrial action at a second ballot.
Meanwhile, the union is at the High Court asking for an interim injunction against the city council, after it issued redundancy notices to 113 middle-grade refuse workers.
The authority said all the workers were being offered other roles.
But Tim Straker QC for the council, told the High Court hearing neither Mr Clancy or the cabinet had the authority to agree a collective "deal" without the involvement of council officers.
"The executive was not, and could not, constitute 'the council'. Ever," he said.
Ian Ward, the Labour-run council's interim leader, said it was trying to resolve the dispute.
Robert Alden, Conservative opposition leader, called on him to meet affected staff.
"With all trust having broken down between the council and the unions, we should at least try talking directly to the council staff to resolve this crisis," he said.
He added the 14-day notice period required before a possible new strike provided a "temporary pause" to clean-up the city.
More than 13,000 people have signed a petition, started by Conservative councillor Alex Yip, calling for residents to be refunded a proportion of their council tax for missed bin collections.
Related Internet Links
The BBC is not responsible for the content of external sites.